At the BASF Crop Protection Science Behind the Advanced Acre media event last week farmers from different states talked about how BASF Innovation Specialists help them get the most out of their operations.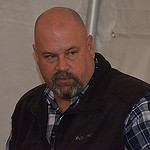 Matt Miles is a 4th generation row crop farmer from southeastern Arkansas who grows corn, soybeans and cotton on a 6300 acre family operation with his wife and son-in-law.
Irrigation is key to Matt's operation. "Without irrigation our soybean yields would be 20% of what we make now," he said. Also important to increased yields for Matt is precision agriculture and his BASF Innovation Specialist Brad Koen, a friend since high school who provides him with important agronomic information.
Listen to my interview with Matt here: Interview with Matt Miles, Arkansas Farmer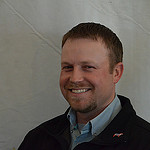 Alex Rock and his family have Illinois roots and have moved their operation to Colorado where they also have a heifer replacement program from his mother's side of the family. "Mom said we aren't milking cows again," said Alex. "But this gives us an opportunity to remain involved in the dairy industry."
The Rock family wheat crop is currently in the field, but as a dry land farmer they are reliant on the snow melt from mountains. They have to deal with real life tumbleweeds as some of the weeds that have become resistant are continuing to reek havoc. He relies on his BASF representative Bob Leisy to help him make informed and smart decisions with local growers about Advanced Weed Control and Plant Health.
Listen to my conversation with Alex here: Interview with Alex Rock, Colorado Farmer

BASF at the 2014 Commodity Classic Photos