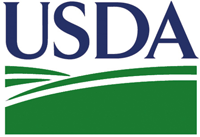 USDA has issued the final rule for mandatory Country of Origin Labeling (COOL), including an amendment to the regulations for muscle cut covered commodities derived from animals slaughtered in the United States.
The decision pleased some livestock organizations, but disappointed others.
"We are deeply disappointed with this short-sighted action by the USDA,"said National Cattlemen's Beef Association (NCBA) President Scott George. "Our largest trading partners have already said that these provisions will not bring the United States into compliance with our WTO obligations and will result in increased discrimination against imported products and in turn retaliatory tariffs or other authorized trade sanctions."
"It is incomprehensible that USDA would finalize a controversial rule that stands to harm American agriculture, when comments on the proposal made clear how deeply and negatively it will impact U.S. meat companies and livestock producers," said American Meat Institute Senior Vice President of Regulatory Affairs and General Counsel Mark Dopp in a press conference.
Listen to Dopp's comments here: American Meat Institute - COOL Press Conference
Groups pleased with the decision include National Farmers Union and R-Calf.
"The decision to bring the law into compliance with the WTO's ruling is a win-win situation for all interested parties," said NFU President Roger Johnson. "We further applaud the administration for deciding to take a proactive approach in bringing COOL into compliance by providing more information on the origins of our food, instead of simply watering down the process."
"USDA's final rule is right on the mark," said R-CALF USA COOL Committee Chair Mike Schultz adding, "We are pleased that USDA did not weakened COOL in response to the WTO's attack on our domestic food labeling program."