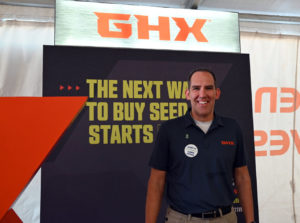 Golden Harvest GHX SeedThe GHX app from Golden Harvest is helping farmers to better understand crop health in their fields throughout the entire season.
"We've made some exciting advancements in the app this year. Our GHX app is a platform that both our sellers, our agronomists, and our customers can all use to manage the crop and manage the relationship with Golden Harvest," said Morgan Dugan, Commercial Unit Head for Illinois and Iowa.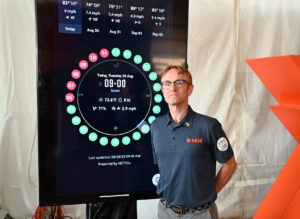 Farmers who sign up for the full version of the app can get field specific recommendation, variable rate planting scripts, weather support, scouting and even financing through the tool, which is available for all mobile devices. There is also a guest version of the app for farmers to try it out, even if they aren't Golden Harvest customers.
"Agronomy is something that is really important to Golden Harvest as an organization. Our digital tools will help you use agronomy in a new way moving forward," said Justin Welch, Digital Product Manager, GHX.
Golden Harvest's celebration of 50 years in business continued at this year's Farm Progress Show in Decatur, Ill.
Morgan Dugan, Commercial Unit Head for IL and IA, Golden Harvest
2023 Farm Progress Show interview with Morgan Dugan, Golden Harvest 2:16
Justin Welch, Digital Product Manager, GHX
2023 Farm Progress Show interview with Justin Welch, GHX 2:29