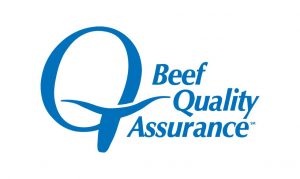 Winners of the 2020 Beef Quality Assurance (BQA) Awards were announced this week during the 2020 Cattle Industry Convention in San Antonio, Texas. The awards recognize outstanding beef and dairy producers and marketers who demonstrate high-quality animal care and handling principles and express a strong desire to improve their operations through BQA.
2020 BQA Cow-Calf Award – IX Ranch in Big Sandy, Montana
2020 BQA FARM Dairy Award – Boadwine Farms, Baltic, South Dakota
2020 BQA Feedyard Award – Bledsoe Cattle Company of Wray, Colorado
2020 Marketer BQA Award – Western Video Market (WVM)
2020 BQA Educator Award – Curt Pate
Also announced at the convention this week, five event locations on the Stockmanship & Stewardship Regional Tour, with the next stop in Ontario, Ore. Dates for that session and sessions in Bowling Green, Ky., Durango, Colo., Danville, Ind., and Elko, Nev. have not yet been determined.
In other BQA news from #CattleCon20, the program has updated its online training modules to make them more realistic and useful. The new modules are now available to those who are first becoming BQA certified online and those who are getting re-certified as required after three years.
The Beef Quality Assurance program continues to grow significantly, with more than 100,000 cattle producers now certified through its online learning system. The online option was introduced by the National Cattlemen's Beef Association, a contractor to the Beef Checkoff, in early 2017. Since the BQA program was initiated in the early 1990s hundreds of thousands have become BQA-certified through in-person and online training, with an estimated 85 percent of the U.S. fed beef supply now touched by BQA-certified operations.
NCBA Director of Beef Quality Assurance (BQA) Chase DeCoite provides an update on the program in this interview.
CIC2020 Interview with Chase DeCoite, Beef Quality Assurance 8:09

Multi-media content from the convention can be found here:
2020 Cattle Industry Convention and NCBA Trade Show Virtual Newsroom