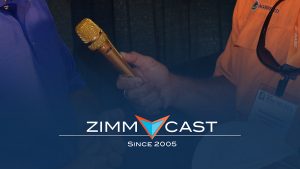 It's Agri-Marketing Conference Week and the ZimmComm Team will be on location. This week's episode features a preview from the Chair of this year's conference, Jenna Oesch, Global Marketing Lead & Customer Experience Council Lead, Monsanto Company, Vegetable Seeds Division.
The program starts out with Jamie talking about her trip around the world. That would be to Ireland with Alltech and to Indonesia with the USSEC. She shares some of her interviews. It was a long trip and Jamie is still working on publishing content from it.
Getting back to the NAMA Conference for a moment, ZimmComm is exhibiting once again in the Connection Point. We'll be in booth 302 and hope to see you there.
Listen to the ZimmCast here: ZimmCast 579 - Ireland, Indonesia & #NAMA18
Subscribe to the ZimmCast podcast here. Use this url in iTunes or your favorite news reader program/app.