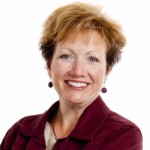 Charleston|Orwig announces agency President Marcy Tessman has been elected to a 3-year term as Governor of TAAN Worldwide. TAAN is an international alliance of marketing communications agencies.
TAAN is one of the largest independent networks of advertising and communications agencies and has been around since 1936. Today they have 51 member companies operating in 32 countries and 67 cities.
"Marcy is a born leader with business experience that will prove invaluable as she works with other TAAN Worldwide governors from around the globe to guide the group forward," said Mark Gale, CEO, Charleston|Orwig.
Gale added that they are routinely serving clients with global marketing and reputation management needs. "We're seeing the food system becoming more of a global discussion by the day. Our participation in TAAN provides us the opportunity to engage with agency leaders from many other countries. It's a great fit for Charleston|Orwig, as we continue to expand our base of multinational clients within the food system."