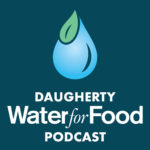 Ron Yoder is a pillar of the University of Nebraska–Lincoln community and most recently served as the senior associate vice chancellor for UNL's Institute of Agriculture and Natural Resources (IANR). After nearly 20 years of leadership at the University of Nebraska-Lincoln, Yoder has announced he will retire this fall.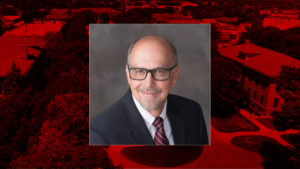 Yoder joined UNL in 2004 as the department head for the Department of Biological Systems Engineering before becoming the associate vice chancellor for IANR in 2011. He also served as interim NU vice president and IANR vice chancellor in 2016, after then-IANR vice chancellor Ronnie Green was named the UNL chancellor.
In this episode, Daugherty Water for Food Global Institute Director of Communication and Public Relations Frances Hayes talks with Yoder about the important role he played in formation of DWFI more than 10 years ago. They also look back on Ron's storied career on the eve of his retirement.
Listen here or subscribe on your favorite podcast platform:
DWFI Podcast 28 - Ron Yoder, UNL IANR 19:52
The Robert B. Daugherty Water for Food Global Institute (DWFI) at the University of Nebraska was founded with the mission to have a lasting and significant impact on achieving more food security with less pressure on scarce water resources by conducting scientific and policy research, using the research results to inform policy makers, and sharing knowledge through education and communication.
How to subscribe: