Cargill is moving its award-winning regenerative agriculture program into Europe, allowing farmers in Germany, Poland, Romania, and France to receive financial compensation for adopting climate-friendly farming practices.
Building on two years of success in North America, Cargill RegenConnectTM will also expand from 15 to 24 states, introducing the program in nine new states including North Carolina, South Carolina, Georgia, Colorado, Mississippi, Alabama, Oklahoma, Louisiana and Texas. It will also provide U.S. farmers with higher payments, cover more commodities (such as cotton) and improve ease and access to enrollment via mobile devices.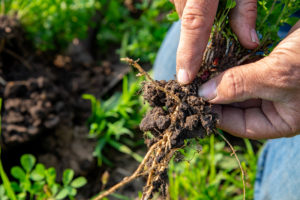 Cargill RegenConnectTM has not only received positive feedback from growers and customers but has also been recognized by the prestigious 2023 Edison Awards™ for its innovative approach to creating a more resilient and secure food system. Its expansion demonstrates Cargill's commitment to helping farmers adopt sustainable agricultural practices across its global supply chain, rooted in the firm belief that change starts where the food system begins – at the farm.
Cargill RegenConnect is a voluntary, market-based regenerative agriculture program which helps farmers improve soil health and decarbonize the agriculture supply chain. Farmers enrolled in the program can choose the practices best suited to their operation, which includes planting cover crops and implementing reduced- or no-till farming.
In addition to providing technical support and resources to enable farmer success, the program offers an environmental market opportunity for participants, who are then able to connect with some of the world's largest companies actively seeking to reduce their environmental footprint while supporting regenerative agriculture.
Eligible farmers in North America are invited to enroll now through Sept. 15 by visiting Cargill Regenerative Ag Program (cargillag.com)
Eligible farmers in participating EU countries are invited to enroll beginning June 1 through July 15, 2023 at regenconnect.cargill.com.