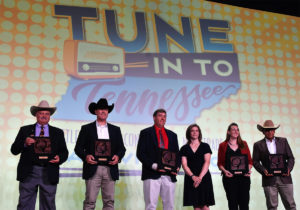 The National Cattlemen's Beef Association announced the winners of its 2021 Beef Quality Assurance (BQA) Awards, sponsored by Cargill, during the final general session of the 2021 Cattle Industry Convention and NCBA Trade Show this week in Nashville.
The National BQA Awards annually recognize outstanding beef and dairy producers, marketers, and educators. Winners not only demonstrate high-quality animal care and handling principles as part of their day-to-day operations but express a strong desire to continually improve their operations through BQA.
2021 BQA Cow-Calf Award
Deseret Cattle & Citrus in St. Cloud, Florida
2021 BQA – FARM Dairy Award
Willow Behrer Farms, Spruce Creek, Pennsylvania
2021 BQA Feedyard Award
Imperial Valley Feeders, California
2021 Marketer BQA Award
The Livestock Exchange, LLC, a regional livestock auction market located in Brush, Colorado
2021 BQA Educator Award
Dr. Steve Boyles, Ohio State University
The National BQA Awards are funded in part by the Beef Checkoff program and sponsored by Cargill. To read more about each of the award winners' operations, visit bqa.org/about/bqa-awards.
Find out more about the BQA program in this interview with NCBA Executive Director of Producer Education and Sustainability Josh White.
CIC2021 Interview with Josh White, NCBA BQA 4:23
Cattle Industry Convention virtual news room.
2021 Cattle Industry Convention and NCBA Trade Show Photo Album