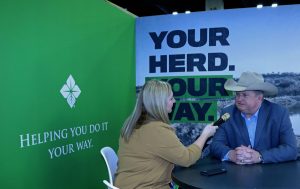 2019 may have been a challenging year for many of the farmers and ranchers served by the nationwide Farm Credit System, but the recent trade agreements are generating a lot of optimism for 2020.
"We've been here for a hundred years in the good times and the bad and last year was kinda one of the bad times and we're looking at the good times," said Pat Shields with Capital Farm Credit of Texas at the recent Cattle Industry Convention in San Antonio. "We think that there's a better propensity for profits this year with higher feeder prices and fed cattle market as well."
CIC2020 Interview with Pat Shields, Capital Farm Credit
2:34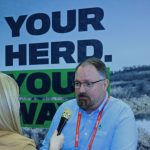 Marshall Hansen with Farm Credit Services of America talked about investments the system is making in rural America.
"Ultimately we hope to bring not only investment in job growth but also innovative ideas that in the long run benefit our customers," said Hansen.
FCS of America serves farmers and ranchers in Iowa, Nebraska, South Dakota and Wyoming. "Looking into 2020 a lot of our customers are more optimistic and so we're optimistic when they're optimistic," Hansen says.
2020 Cattle Industry Convention and NCBA Trade Show Photo Album
CIC2020 Interview with Marshall Hansen, Farm Credit Services
3:58
Next week at the Commodity Classic, which is coincidentally back in San Antonio, we will spend some more time with Farm Credit Services of America, and also Farm Credit Mid-America, which serves Indiana, Ohio, Kentucky and Tennessee to learn more about their outlook for 2020.