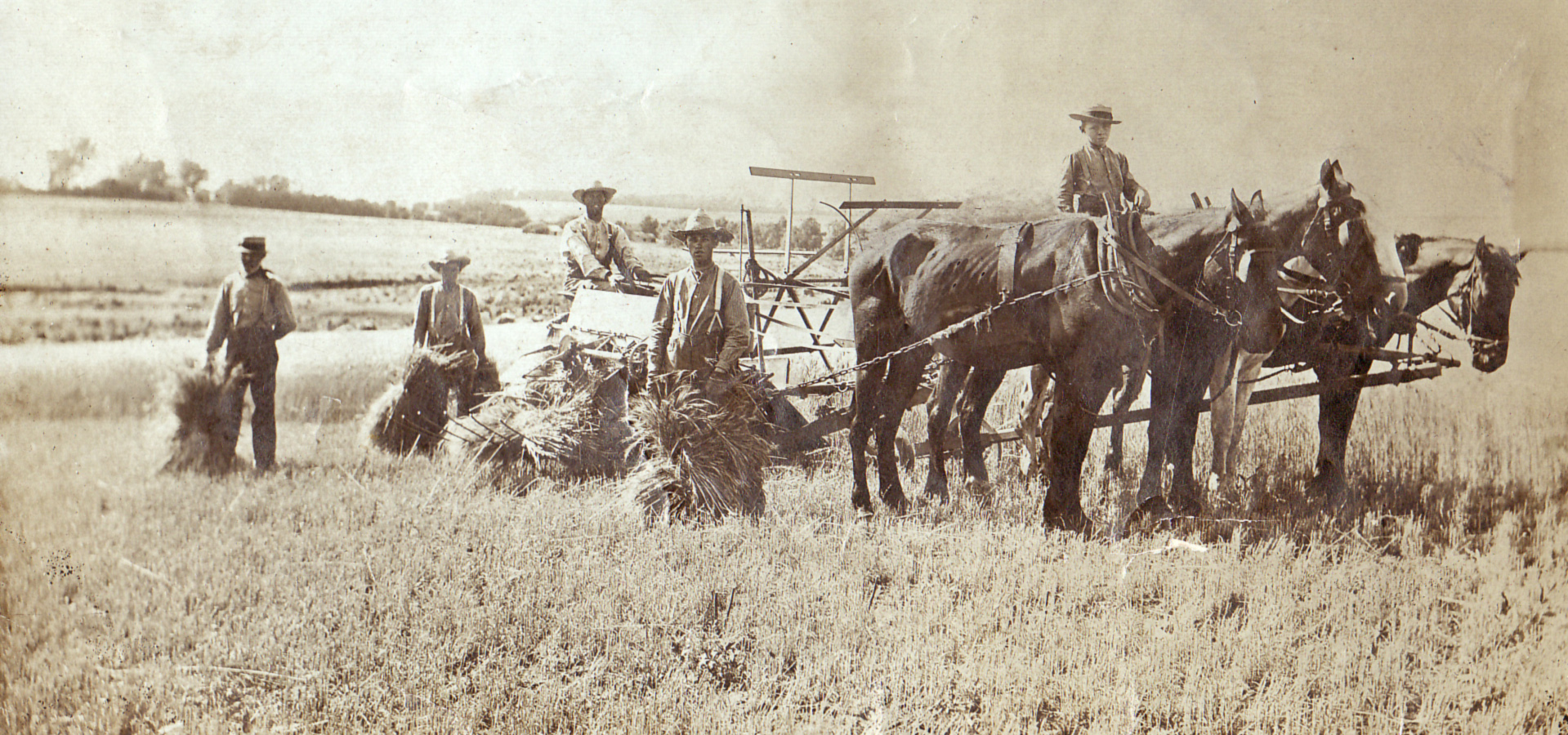 This photo was taken in 1909. The men were cutting wheat on the farm which was rented when the family moved to Nebraska from Sedalia, Mo. Soon after this photo was taken, flooding destroyed the entire crop.
Aside from the heartache of losing an entire crop, I found this photo interesting because it captured a harvesting technique called "shocking" – a term I had to have Grandpa explain. After the wheat was cut and bound, the bundles were placed in shocks to allow the grain to dry for safe storage. Two bundles were leaned up against each other with the head ends up. Then, three or four more bundles were leaned against them so that they would stand and shed the rain. At summer's end, the shocks were hauled by wagon to the threshing floor where the grain was separated from the husks.
The resulting grain was either unloaded into a bin with a heavy iron scoop or hauled to town for sale or storage.
My husband's family raises wheat, but their harvest team looks a lot different than the landscape seen here in 1909. The advent of Gleaner combines (which was another brand I'd never heard of until we went to western Kansas – we bleed green in Nebraska), semi trucks and grain bins has sure changed wheat harvest for farmers today.
Until we walk again …