Registration is now open for the 2016 AgChat Foundation Cultivate & Connect conference. This year it will be held December 8-9 in Kansas City, Missouri. Who better to talk to about it than one of the Bayer, 6 AgVocates to Follow, Jenny Schweigert, Executive Director, AgChat Foundation?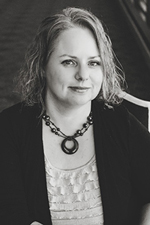 According to Jenny it has been a pivotal year for the AgChat Foundation. Some of the signs of growth include a partnership with Conrad Weaver and his documentary, A Thirsty Land (which is sponsored by AgWired). Another is the acquisition of the Ask the Farmers, an initiative where over 60 farmers and ranchers from all walks of agriculture share their stories. Additionally, a new website will be revealed soon.
When it comes to the Cultivate & Connect Conference Jenny says attendees will find more advanced training in social media and agricultural outreach strategies. She says there is more interest this year from nutritionists and dietitians. You can find the program here. Register here.
Learn more about the AgChat Foundation and the conference in this week's program: ZimmCast with Jenny Schweigert, AgChat Foundation