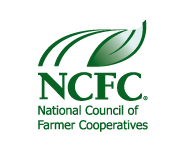 Fifty agricultural trade associations, farmer co-ops and agribusinesses want the U.S. Department of Agriculture (USDA) to enforce buy American provision when it comes to school lunches. After an investigative report showed some school districts were spending tax dollars on imported Chinese canned fruit, the National Council of Farmer Cooperatives urged Secretary of Agriculture Tom Vilsack to strengthen enforcement of the "Buy American" provision for participants in the National School Lunch Program and the School Breakfast Program.
"Our organizations are deeply concerned that the Buy America Act requirements of the National School Lunch Act are not being adequately monitored and enforced," the groups wrote to the Secretary. "Our concerns were amplified with the Sacramento City Unified School District's recent acknowledgement that they have been purchasing canned peaches, pears and applesauce from China. Since there is currently no transparency regarding school purchases of imported products, we must assume there are other districts throughout the country purchasing imported food products."
Secretary Vilsack and the Department should focus on ways in which the Buy American provision can be better enforced. Suggestions included more closely monitoring procurement specifications and contractor performance.
You can read the full letter here.