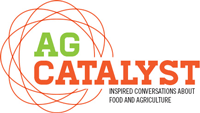 Version two of AgCatalyst is going to be happening in Minneapolis on October 15-16. This two day conference brings together marketing and communication professionals to learn how to solve agribusiness challenges with a strong focus on digital social communications tools and strategies. You're invited according to Josh Lysne, AdFarm. He's in the AdFarm booth at the Ag Media Summit here talking about it with attendees.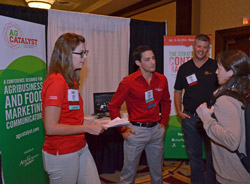 Josh says the theme this year is Content Marketing.

Our theme this year is "It's All About the Content" and we are not holding back! We have brought together some of the top leaders in content marketing across the agribusiness and food sectors. AgCatalyst will be focusing on all aspects of content marketing, and by attending you will learn how to:
Identify content your audience is looking for
Create content that will grab the attention of your audience
Manage content and responses
Track your content marketing efforts and turn contacts into sales
Measure the outcomes of your content marketing efforts

Thanks to AdFarm I have the opportunity to attend this year and hope to see you there. You can register now on the AgCatalyst website and see the roster of speakers and schedule. Get it on your calendar.
You can listen to my interview with Josh here: Interview with Josh Lysne