The Environmental Protection Agency is now being accused of giving preference to liberal groups over conservatives when it comes to freedom of information act requests, specifically groups like the Sierra Club which received the personal information of thousands of livestock producers earlier this year. That EPA information release was a topic of discussion at World Pork Expo this week and National Pork Producers Council environmental counsel Michael Formica says they are still unhappy with the way the agency handled that situation.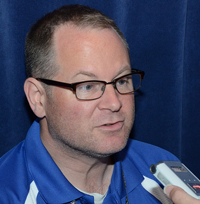 "We're very upset, we remain very upset," he said in an interview. "Unfortunately, the data is already out there, it's been released."
That data includes all kinds of personal information on thousands of producers in 37 states, including names, addresses, phone numbers, family members, property transfers and much more. While the organizations supposedly have "returned" the data sets to EPA, it is very likely that the groups who received it still have it and it could get into the hands of even more radical animal rights organizations like HSUS and the Animal Liberation Front.
Senator Chuck Grassley of Iowa proposed an amendment to the senate farm bill to prohibit EPA from releasing personal data – and Formica says that was one of a handful of amendments brought up Tuesday when work on the farm bill ground fell apart. Even as the Senate voted today to end debate on the farm bill, clearing way for passage next week, Senate Ag Committee chair Debbie Stabenow says more amendment votes are possible post-cloture.
Listen to Formica's comments here: Interview with NPPC environmental counsel Michael Formica
Visit the 2013 World Pork Expo photo album.