In this week's ZimmCast you'll hear my conversation with David Martosko about HumaneWatch.org. This awesome and growing compilation of information about the Humane Society of The United States is a great resource for everyone involved in agriculture. H$U$ may be targeting animal agriculture for extinction but if successful consider the impact on all areas of agriculture, most especially in row crop production. I'm going to write my elected officials and point them to HumaneWatch.org since Missouri is currently one of the states these wackos at H$U$ are targeting with their completely misguided attack on dog breeders. Of course if you believe dog breeders are their only target then I might have some (swamp) land in south Florida to sell you.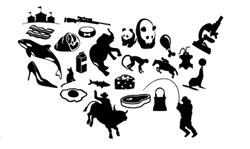 In my conversation with David you'll learn more about him and why he's become so passionate and involved on this issue. His background includes working with the Center For Consumer Freedom. David and I have a great conversation and I hope you enjoy listening.
Almost a year ago I met Wayne Pacelle, CEO of HSUS. He was speaking at the NAFB Washington Watch (I still don't understand why they even let him in the door) and in my opinion issued a challenge to American farmers. You can still read that post or listen to his remarks (mp3).
Since the H$U$ says it's all about dogs and cats (er, make that money) the program ends with some music from Music Alley. It's a song called, "Dogs and Cats" by Colie Brice.
Thanks to our ZimmCast sponsors, Novus International, and Leica Geosytems for their support.
You can listen to this week's ZimmCast below.
The ZimmCast is the official weekly podcast of AgWired. Subscribe so you can listen when and where you want. Just go to our a Subscribe page.