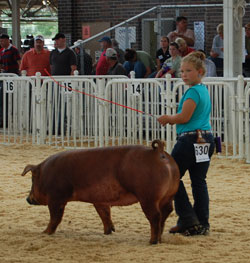 Lots of kids and hogs are here at World Pork Expo.
I paid a visit to the Junior National Show to get some photos and just love to see these little kids handling their show hogs in the ring. That show runs through Friday.
I shot a little video that I plan to get uploaded later today. Check out the photo album for more pictures.
Here's that video, for those of you who may have ever wondered what its like to try and walk a hog.

AgWired coverage of World Pork Expo is sponsored by: