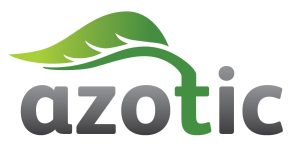 Azotic™ Technologies, Ltd. is pleased to announce the addition of a new U.S. sales and service team to address demand for its flagship product Envita®.
Aaron Eddy, U.S. Sales Manager, assumed his role in leading the U.S. sales team in October 2022. Since accepting the role, Eddy has put his more than 15 years of sales and leadership experience to work for the U.S. Envita team to establish new distribution accounts that expand Envita's market base. He currently manages a team of three U.S. sales representatives: Troy Dean, Scott Bishop and John Squire.
With more than 30 years of experience in the crop protection industry, Dean serves as a seasoned sales representative, managing relationships from Maine to Florida while working to grow additional partnership opportunities.
Bishop serves as Midwest sales representative providing support for corn, wheat, soybean, potato, sugar beet, carrot, onion and tomato growers and notes that Envita was the first biological product that was able to show him the proof of working inside the plant.
As the most senior member of the Envita sales team, Squire joined Azotic Technologies in the fall of 2020, bringing with him 30 years of agronomic experience to serve the western U.S. and Pacific Northwest
First introduced to the U.S. market in 2019, Envita is a naturally occurring, food-grade bacteria that provides a sustainable solution to meeting the nitrogen demands for a vast array of crops. The symbiotic relationship formed between Envita and its host forms nitrogen cells throughout the plant. The formation of these nitrogen cells, both above and below the soil's surface, creates a systemic supply of nitrogen when and where a plant needs it throughout the growing season.