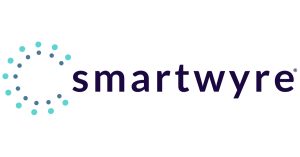 Smartwyre™ is now offering enhanced technology features to help crop input manufacturers, distributors, and retailers better manage critical customer information to track sales transactions and rebate payments.
"For over a decade, there has been an emphasis on technology investment at the grower and farmer level, but the agriculture input supply chain has been left behind. When the foundation of all good decision-making is data, the options, accuracy, completeness, and timeliness of that data can make or break essential business decisions," said John Brubaker, Chief Executive Officer, Smartwyre. "With the onset of precision ag and other data-producing technologies, as well as the need for more efficient systems to improve profitability, it is crucial that the input supply chain has modern data solutions and one source of truth."
Brubaker says Smartwyre alleviates data health problems by digitizing manual processes, addressing data issues at their source, and processing transactions on a daily basis, Smartwyre alleviates data health problems.
"Subpar data health can have big implications for the input supply chain as they continue to expand services to growers," said Brubaker. "Accurate identification of all the relevant entities and data within a grower organization is essential for efficient and effective transactions. Ultimately, we make it easier for agribusinesses to manage data for the growers they do business with, considering there are over 2,000,000 growers in the United States."
Learn more about Smartwyre in this interview with Brubaker.
John Brubaker, Chief Executive Officer, Smartwyre (11:41)