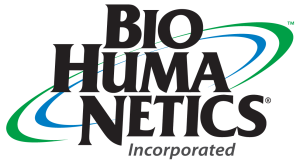 Bio Huma Netics, Inc. (BHN), a leading miner and manufacturer of raw humates (humic and fulvic acids) as well as creator of soil amendments and crop nutrients based on humic technologies, has announced new leadership to better align with the company's continued growth and strategic goals. In addition, the BHN Research and Development Center has welcomed two new members from Brazil. The newly promoted and appointed individuals stepped into their new roles this month as BHN prepares to celebrate its 50th anniversary this year.
With these new developments, the BHN executive leadership team includes Lyndon Smith, Jonathan Plehn, Justin Smith, Steve Lunt, Melanie Parkinson, Mike Boyd and Fred Nichols.
Jonathan Plehn is the new president of BHN. He succeeds Lyndon Smith, who will continue to serve as chief executive officer. Plehn joined BHN in 2020 as the chief financial officer (CFO) with more than 20 years of experience as a proven leader in the global finance sector.
Steve Lunt has been promoted to chief financial officer, succeeding Plehn. Lunt is a finance and accounting professional with a career spanning 17 years in progressive leadership within world-class business environments including Big 4 experience.
Fred Nichols came on board as the chief marketing officer in October 2022. Having worked in 20 countries with a range of clients, Nichols brings more than 30 years of agricultural marketing experience.
Dr. Mirella Santos and Dr. Daniel Zandonadi are married visiting scientists from Brazil joining the research and development center. Santos has joined BHN as senior plant cell and molecular biologist and Zandonadi is senior plant physiologist/agronomist.