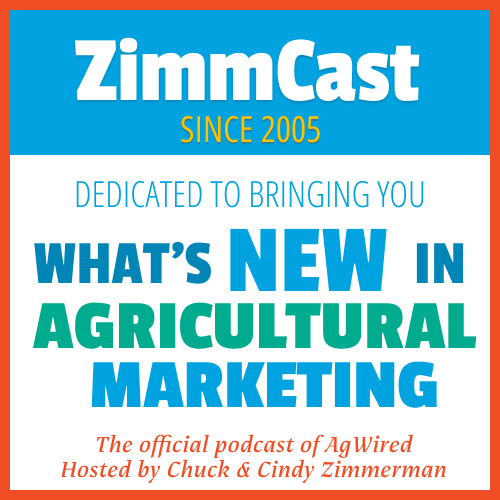 Hello and welcome to the ZimmCast.
In this episode I'm going to share interview with Syngenta/Golden Harvest representatives who were on location at the Farm Progress Show in Boone, IA. Thank you Syngenta for making my attendance possible this year. There is a lot of content in the virtual newsroom on AgNewWire that includes lots of photos and interviews. Just go to AgNewsWire.com to check it out and feel free to download and use.
So, in this program you will hear what's new from the company from:
Rex Gray, Golden Harvest corn product manager
David Schlake, Golden Harvest agronomy manager – west
Andy Ackley, Ph.D., Golden Harvest corn portfolio manager
Ron Beyer, Golden Harvest agronomist
Logan Romines, Syngenta fungicide product lead
Listen to the ZimmCast here:
ZimmCast 698 - New Products from Syngenta (18:45)
We're not only looking ahead to events coming up during the rest of 2022 but also into 1st quarter of 2023. There's a lot on the calendar already. Just let me know if you'd like to discuss coming to your event anytime.
So, that's the ZimmCast for this week. I hope you enjoyed it and thank you for listening.
Want to sponsor the ZimmCast? Just let me know and we can talk through ideas for your company. I'm AgriBlogger on Twitter or just email me at chuck@zimmcomm.biz.
Subscribe to the ZimmCast in: