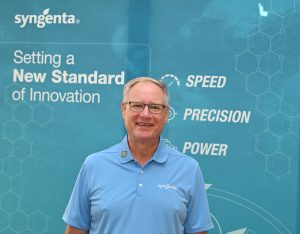 Syngenta continues to invest $1.4 billion each year into its corn and soybean research engine to provide farmers with the tools they need to get a harvestable and consistent yield. The company is currently changing the way they sell seed with the GHX, or Golden Harvest Extreme Seeds, platform.
"Instead of having to worry about deadlines for buying seeds, and instead of having to worry about variable costs on a per unit of seed. We're simply approaching them with best product at the best price on a per acre basis at the best population anytime they want to buy it," said Eric Boeck, head of North America for Syngenta Seeds.
Syngenta recently launched a mobile app to enhance its GHX platform.
You can listen to our interview or watch it below: Eric Boeck, North America Head, Syngenta Seeds
FPS22 Interview with Eric Boeck, Syngenta Seeds (5:00)
2022 Farm Progress Show Photo Album