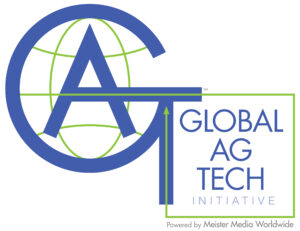 Meister Media Worldwide, Inc. (MMW) has just announced the launch of the Global Ag Tech Initiative(SM) to lead a new generation of worldwide agriculture forward to sustainably produce safe and abundant food to feed the world.
"The MMW CropLife Media Group® and its PrecisionAg® brands have been at the forefront leading the precision agriculture industry with an expanding portfolio of new products and services enabling U.S. crop input providers to bring these new capabilities alive on the farm," says Eric Davis, Managing Director of the Global Ag Tech Initiative. "Building on this foundation the Global Ag Tech Initiative will leverage all MMW domestic and international markets and diverse platforms to build out new global and region-specific programs to advance the new generation of digital data-driven agriculture around the world."
The Global Ag Tech Initiative provides opportunities to connect with the industry on multiple levels through a portfolio of events and informative products. Some of those include:
GlobalAgTechInitiative.com — A global digital source of expert commentary, longer-range trends and insights, headlines from key precision regions, and curated precision tech content from Meister Media Worldiwde's family of brands across production agriculture.
The VISION Conference — The definitive digital farming conference for North America, providing market-tested insights set to transform agribusiness with a focus on a 3-to 5 -year view. An event for decision-makers and those interested in seeing what the future holds for ag tech.
Tech Hub LIVE – The leading new event for data-driven digital agriculture practitioners in the U.S. showcasing new technologies and solutions to deploy today – coming up July 19-21 in Indianapolis!
The Global Ag Tech Alliance North America — A partnership with industry-leading technology and crop input organizations supporting the activities, research, and outreach that facilitate the adoption of precision and digital agriculture products and practices.