There were several new staff members at the AgGateway mid year meeting this week in Altoona, Iowa.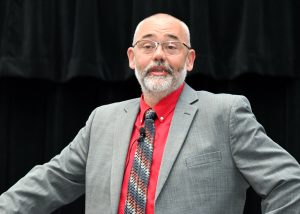 A familiar face in the industry, Jeremy Wilson joined the organization as Executive Vice President, Chief Operating Officer, and North America Regional Director, effective January 1, 2022. Wilson replaced Brent Kemp, who was selected to serve as the organization's President and Chief Executive Officer with the retirement of Wendy Smith at the end of 2021.
Wilson had already been actively involved in AgGateway as a board member working for EFC Systems and he brings more than three decades of diverse agriculture experience to the organization.
2022 AgGateway Mid Year - Jeremy Wilson, AgGateway
7:11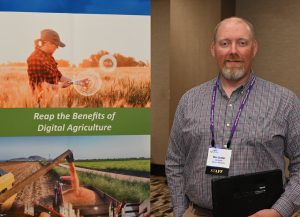 This week was Ben Craker's first on the job as Portfolio Manager for AgGateway, succeeding Dan Berne, who retired from the organization on April 30.
Craker most recently worked at Kuhn North America as Senior Product Manager and is also deeply committed to collaborative work as a volunteer and member of agriculture organizations, including the Association of Equipment Manufacturers, the Agriculture Industry Electronics Foundation, and the Agricultural Data Coalition, in addition to extensive volunteer work at AgGateway.
2022 AgGateway Mid Year - Ben Craker, AgGateway
2:43
Photos