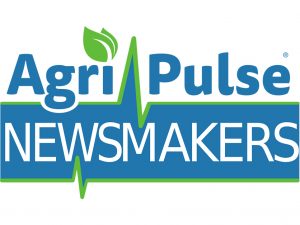 Agri-Pulse has just published their latest Newsmakers program. You can see it below. Next week the company will be holding their annual Ag & Food Summit. I'm pretty sure that will provide them with lots of good content for upcoming episodes! You can also subscribe to the audio podcast of the series here.
The Federal Reserve announced an increase to interest rates this week in an effort to soften the blow of inflation on the economy. This we talk to Farm Credit Council's Todd Van Hoose about the impacts the rate hike – and more planned increases in the future – will have on the farm economy.
There's also a panel discussion on the current state of the farm economy and what a leading panel of experts are watching for indicators on the future of the sector's financial status and how current factors are impacting the industry.