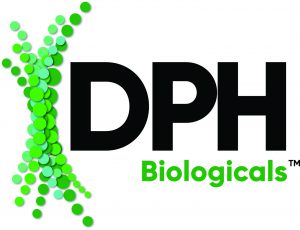 As of today, Douglas Plant Health will now be known as DPH Biologicals. The new name was officially announced this morning at the Biostimulants World Congress in Hollywood, Florida and recognizes the century-long commitment of its parent company, Douglas Products, to deliver effective and high-quality products to its customers while more clearly focusing on expanding its biologicals product platform to deliver value to customers by sustainably increasing productivity, yield and profitability.
In 2018, the assets of AgriEnergy Resources and Growth Products were acquired to form Douglas Plant Health. Over the next three years, complementary technologies were brought together and further developed to meet the needs of customers. Today, DPH Biologicals was created to further scale the business and expand access to one of the most complete biofertility solutions available – SP-1 Classic.
"As we look to the future, we are excited to build upon the proven track record of this innovation. We value the trust our customers put in us to deliver quality products that consistently improve overall soil and plant health," said Mick Messman, President and CEO. "As supply chain challenges escalate and fertilizer shortages loom, uncertainty remains as to how growers will fertilize their crops. In addition to our name change, today we are also announcing plans to scale production of our flagship biofertilizer to help meet the immediate market demand for expanded fertility options and ensure growers access to a leading biological product to sustainably manage yield and margin per acre."
DPH Biologicals will celebrate the new brand name at leading industry events and customer meetings over the next several months.
Listen to Messman talk about the history of the company and the new focus moving forward in this interview.
DPH Biologicals CEO Mick Messman (9:54)