Syngenta announced the first-ever Field Forged Series™ from NK Seeds earlier year. Now available for the 2022 growing season from retailers across the U.S., the inaugural Field Forged Series lineup features 26 total hybrids, including 10 new NK® corn hybrids and 4 new Enogen® corn hybrids, and 20 new NK soybean varieties, and farmers were definitely showing an interest at the Farm Progress Show last week.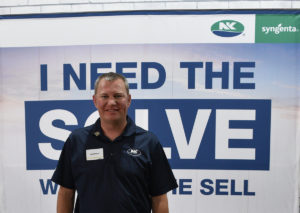 In NK corn, Syngenta Seeds R&D has powered a portfolio of hybrids that reflect both yield and agronomic excellence. Each Field Forged hybrid had to meet a number of strict requirements to be included in the launch class, including strong root rot resistance, stalk strength, tolerance of critical diseases and broad adaptation.
"Our standards were high. To join the Field Forged Series, these NK hybrids had to outperform key competitors in their areas of adaptation not just once, but repeatedly across multiple years," said Joe Bollman, NK corn product manager. "They're proven winners."
The new NK hybrids also offer industry-leading trait choice, with Agrisure Duracade®, Agrisure Viptera® and Agrisure Artesian® traits to help farmers meet a variety of needs in their fields. Similarly, the lineup of Field Forged soybean varieties features a diverse selection of the latest in-demand traits, including both proprietary Enlist E3® soybean and proprietary XtendFlex® soybean varieties.
Learn more in this interview with Bollman from Farm Progress Show.
FPS21 Interview with Joe Bollman, NK Seeds (3:12)