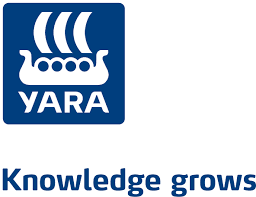 Yara North America today launched Farm Water Advisor, an irrigation solution now offered free of charge for all California growers and advisors for immediate use. Developed in partnership with The Weather Company, an IBM business, Farm Water Advisor uses a range of data to provide hyper-local weather forecasts and recommend the best schedule for maximum yields.
"We have focused on some of the largest acreage crops in California, including nut trees, citrus, grapes and olives," said Scott Warr, commercial manager for digital farming at Yara North America. "We knew there was a need for a simple and accurate solution that any grower could use with or without other scheduling tools. Farm Water Advisor puts this power in the palm of your hand."
Farm Water Advisor advises farmers when, where and how much to irrigate for the coming seven days, and allows them to fine-tune their crop performance. The most effective irrigation schedules begin with accurate evapotranspiration forecasts, field-specific soil infiltration models, crop water demand curves and irrigation application rates.
The irrigation scheduling solution is currently available for California growers and advisors working with almonds, walnuts, pistachios, grapes, mandarins, oranges, lemons, grapefruit and olives. This free solution is available as a native smartphone application (iOS and Android) and as a desktop web application.
To learn more about Farm Water Advisor, visit: farmwateradvisor.com. To read up on Yara North America and its many accomplishments over the last 75 years, visit: www.yara.us or www.yara.ca.