AMVAC® Chemical Corporation has completed the first phase of a testing relationship with Corteva® Agriscience using proprietary SIMPAS™ prescriptive application equipment, according to an announcement today by American Vanguard® Corporation.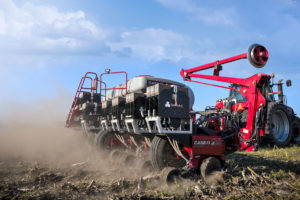 The technology enabled Corteva to precisely deliver inputs in replicated research trials in anticipation of commercialization of Corteva-brand SIMPAS-applied Solutions™ (SaS). SIMPAS is designed to address targeted problem areas in fields with solutions that are applied to specific management zones rather than treating the entire field. The announcement follows Corteva's successful trial work with pre-commercial SIMPAS equipment in 2020.
Alex Cochran, Corteva Agriscience's Global Seed Applied Tech, Insect-Nematicide Management and Biologicals Leader, commented: "Our team is excited about the utility of the SIMPAS system, not only for our R&D field trial work within the Integrated Field Sciences team, but also as a potential delivery tool for Corteva solutions that boosts sustainability while adding value to the farmer's bottom line."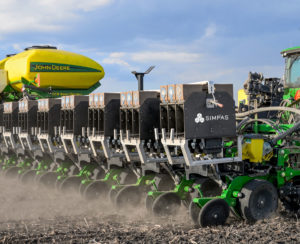 "The potential to make Corteva-brand SIMPAS-applied Solutions available to farmers is exciting, and it is consistent with our objective for SIMPAS users to have access to SIMPAS-applied Solutions from suppliers other than AMVAC," said AMVAC President and CEO Eric Wintemute. "The opportunity to combine SIMPAS application technology with Corteva's R&D capabilities will lead to sustainable new solutions that will make it easy for farmers to apply only what is prescribed, precisely where it is needed."
SIMPAS will be available from Trimble dealers for corn planting in 2021. For more information, please visit www.SIMPAS.com.