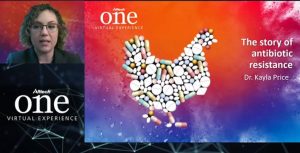 Managing antibiotic resistance in poultry is a key topic for Dr. Kayla Price, poultry specialist and technical manager, Alltech Canada. Price is part of the Poultry Focus Session of the Alltech ONE Virtual Experience. She said although antibiotics are being banned in many cases as growth promoters, that is only part of the story as sick animals still need treatment options.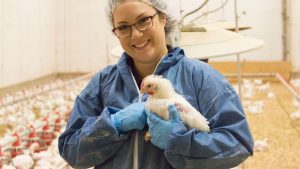 "I think what's still important to think about in all of this is, this is looking at antibiotics to support the growth of the animal," said Price. "But no one was looking to take away antibiotics as a treatment, because we still have to remember that birds get sick, and we have to do what we can to be able to treat these animals so that we can continue to have healthy animals at the end of the day."
Price said farm management is key, as is looking at regional factors when it comes to antibiotic resistance. Her presentation is on-demand for attendees and includes a live question and answer session on May 21, 2020 at 1:00 p.m. EST.
Dr. Kayla Price, Alltech Canada