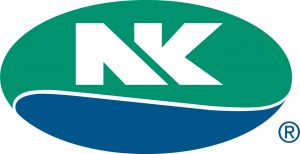 A tough season for corn and soybean growers like we've had in 2019 presents challenges to growers and an opportunity for companies like Syngenta and their NK Seeds brand, to showcase varieties and traits that help them overcome those challenges. NK Seeds says their investment in seed has helped farmers end the season on a positive note.
To learn more about their corn and soybean offerings and how they are helping growers I spoke with Mike Schultz, Regional Agronomist for NK Seeds in Minnesota and Wisconsin. He has advice and ideas for growers who are looking ahead to 2020.

NK hybrids and varieties combine the latest in seed technology with top-of-the-line genetics, producing crops that withstand some of the biggest in-field challenges. Even in a tumultuous year, characteristics like broad adaptability and disease tolerance have helped NK growers maintain maximum return on investment.
"The unpredictability of growing seasons like this one drive NK breeders to develop corn and soybean seeds that can deliver value for the farmer regardless of Mother Nature," said Jim Shertzer, head of NK marketing. "Innovation has been at the core of our brand for 135 years, but we don't innovate for innovation's sake – we innovate so that farmers can maximize their profit potential no matter what. Farmers are telling us those efforts are paying off."

Listen to my interview with Mike here: Interview with Mike Schultz, NK Seeds
You can find more information in the full news release here.