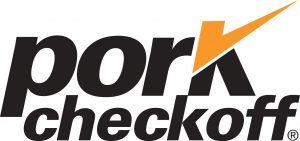 As of June 1, there were 73.5 million hogs and pigs on U.S. farms, up three percent from June 2017, and up 1 percent from March 1, according to the USDA's Quarterly Hogs and Pigs Report out Thursday. The National Pork Board provided commentators to discuss the report via teleconference. The call featured three distinguished agricultural economists and their reactions to the report.
The panelists included:
Dr. Ron Plain, Professor Emeritus, University of Missouri, Columbia, MO
Dr. Lee Shulz, Associate Professor, Iowa State University, Ames, IA
Joe Kerns, President, Kerns and Associates, Ames, IA
Economist Steve Meyer with Kerns and Associates starts with a summary of the report.
Listen to the complete teleconference here: USDA's Quarterly Hogs and Pigs Report - 6-28-2018