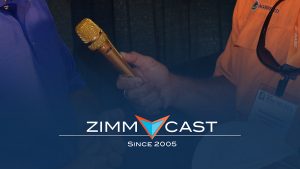 In this week's program I'm featuring some new members of the #GoldenMic Club. These folks got their first opportunity to be interviewed with one of our Golden ZimmComm Microphones during the Agri-Marketing Conference.
Featured are Curt Dennison, Curt Dennison Photography; Daniel Lamoureux, LaTerre and Jeffrey Ross, Ross Creative Works.  I visited with Curt while Jamie did with Daniel and Jeffrey.
If you would like to join the club or schedule the Golden ZimmComm Microphone at your event please contact me. I'll offer ideas for how we can amplify your marketing campaigns.
Listen to the ZimmCast here: ZimmCast 582 - More #GoldenMic Club Members
I hope you enjoy it and thank you for listening.
Subscribe to the ZimmCast podcast here. Use this url in iTunes or your favorite news reader program/app.