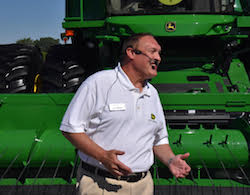 The John Deere Gen 4 monitor has been in large agriculture tractors since the 2014 model, but at the big Reveal event last week in Moline, Illinois the company unveiled its latest upgrade, the 4640 Universal Display.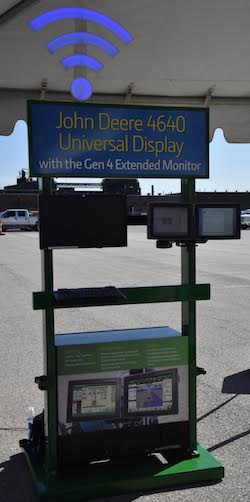 "Brand new today is a 4640 Universal display, so that means we have a portable display that we can retrofit back into 30 series and newer John Deere tractors, as well as compatible, competitive machines. We do that will auto track universal and auto tract convertible," explains Product Marketing Manager, John Mishler.
Being able to retrofit the same display into a growers' entire fleet means users can get to work quickly, Mishler says. It's easy-to-use interface gets operators into the field quickly and provides a high-quality job and smarter farming even in older equipment. The display also connects to a second monitor, giving extended screen space in the cab for even more control of applications.
Listen here to learn more about the 4640 Universal Display, or talk to your local John Deere dealer, Mishler suggests. Interview with John Mishler, John Deere