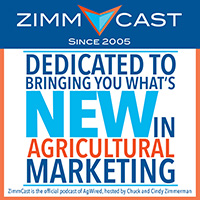 We went fishing for this edition of the ZimmCast and caught it on Grenada Lake, Mississippi at the Mississippi State Championship, one stop on the 2017 Crappie Masters All American Tournament Trail.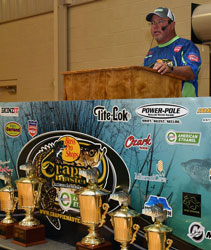 The Renewable Fuels Association is a title sponsor of the tournament, along with Bass Pro Shops, and it has the support of Missouri Corn Growers and American Ethanol as well.
Brian Sowers is a long-time friend from back in our days at Brownfield when he was with KMMO radio in Marshall, Missouri. Now he is co-host of Crappie Masters TV and very involved in the increasingly popular family sport of crappie or pan fishing. In this ZimmCast, he talks about how this journey has evolved and how the corn and ethanol industries came to be a part of it.
Listen to the ZimmCast with Brian here:ZimmCast with Brian Sowers, Crappie Masters
More interviews and photos from the Crappie Masters tournament
Subscribe to the ZimmCast podcast here. Use this url in iTunes or your favorite news reader program/app.