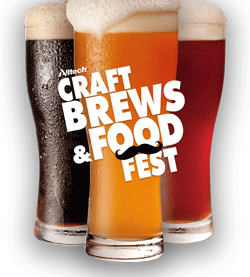 If you really want to kick off a major customer event in an impressive way and provide a positive agricultural message to the general public, consider having a craft brews festival. That's what Alltech is doing again this year.
Just prior to Rebelation, the annual Alltech Symposium, the Lexington Convention Center will be open to the public for the Alltech Craft Brews & Food Fest.

This festival will be bigger and better than you remember. With over 50 breweries from across the country, the beer will be the star of the show. We have doubled the number of food vendors and will have an excellent selection of samples and plates for sale from some of the best chefs in the state of Kentucky.
The Alltech Craft Brews and Food Fest will run from noon until 8pm on Saturday, May 16. This event will include live music, local food samples, and of course 20 samples of the best beer in the nation all for just $35 at the door, or $30 in advance at the link below. Just remember to enjoy responsibly, this is a 21 and over event. See you there!

I will be there and with Alltech's support, covering their Symposium along with Jamie Johansen.