This week on the ZimmCast we are previewing the upcoming Canadian Farm Writers Federation 2014 conference in Charlottetown, Prince Edward Island October 2-5. That's just a week from now, but if you have ever wanted to learn more about eastern Canadian agriculture, this would be the event to do it – and they would be happy to welcome more attendees!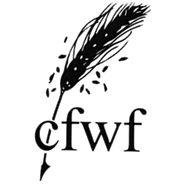 I talked to this year's CFWF conference chairperson Allison Finnamore, who has become a good friend of ours through the International Federation of Agricultural Journalists. She has put together a great agenda that includes learning more about the island's biggest crop, potatoes, as well as interesting farming ventures such as mussel production.

We will be bringing you coverage of the event next week, thanks to the generous sponsorship of our friends at CASE IH, and the capable freelancer abilities of Canadian Trudy Kelly Forsythe of Cultivating Communications. But, if you'd rather see it in person and you've got the time next week – check out the registration information on-line.
Listen in to this week's program here: Canadian Farm Writers Federation conference preview