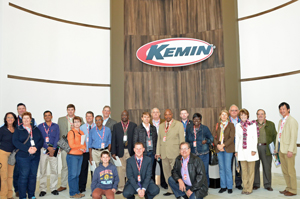 Kemin Industries Worldwide hosted the 2013 Truth About Trade and Technology (TATT) Global Farmer Roundtable just ahead of the start of the World Food Prize in Des Moines today.  Kemin is changing the world by taking their molecular technology and using it in different products around the world.  You probably don't even know that you've even consumed one of their products.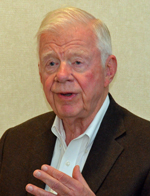 R.W. and Mary Nelson started the company in 1961 with a mere $10,000 investment. Today the company has nearly 2,000 employees with revenues exceeding $500 million.  They have operations in more the 90 countries and about 200 patents.  
I sat down with R.W. after he spoke to the group to learn more about this fascinating company. Interview with Kemin Industries founder R.W. Nelson
Lots more to come this week from the TATT Global Farmer Roundtable and World Food Prize Borlaug Dialogues. We'll have two photo albums – one just for TATT GFR and one for WFP.