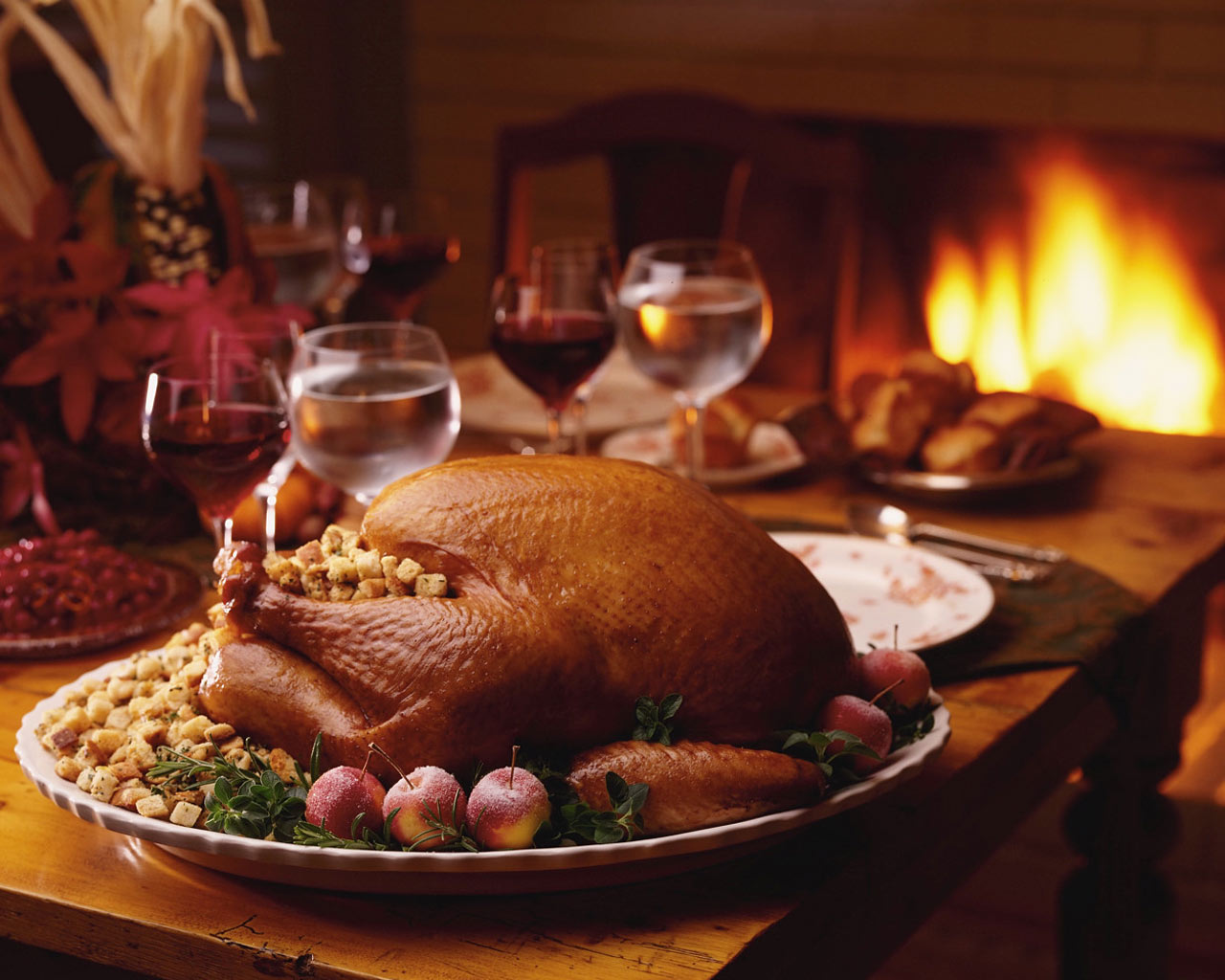 Menu items for a classic Thanksgiving dinner including turkey, stuffing, cranberries, pumpkin pie and all the basic trimmings increased about 1.3 percent in price this year, according to the American Farm Bureau Federation.
AFBF's 25th annual informal price survey of classic items found on the Thanksgiving Day dinner table indicates the average cost of this year's feast for 10 is $43.47, a 56-cent price increase from last year's average of $42.91. This year's meal is actually $1.14 cheaper than what shoppers paid two years ago, when the total was $44.61.
This year's meal remains a bargain at less than $4.35 per person. The AFBF survey shopping list includes turkey, bread stuffing, sweet potatoes, rolls with butter, peas, cranberries, a relish tray of carrots and celery, pumpkin pie with whipped cream, and beverages of coffee and milk, all in quantities sufficient to serve a family of 10. There is also plenty for leftovers.
The big ticket item — a 16-pound turkey — was actually cheaper this year, at $17.66. That was roughly $1.10 per pound, actually a decrease of about 6 cents per pound, or a total of 99 cents per whole turkey, compared to 2009. While the whole bird was the biggest contributor to the final total, it was also the largest price decline compared to last year.
A gallon of whole milk increased in price by 38 cents per gallon, to $3.24. Other items that showed a price increase from last year were: a 30-ounce can of pumpkin pie mix, $2.62, up 17 cents; two nine-inch pie shells, $2.46, up 12 cents; ½ pint of whipping cream, $1.70, up 15 cents; three pounds of sweet potatoes, $3.19, up 7 cents; a one-pound relish tray of carrots and celery, 77 cents, up 5 cents; a dozen brown-n-serve rolls, $2.12, up 4 cents.