I am packing my bags and getting ready to head off to Des Moines for World Pork Expo 2009.
Once again this year, Novus International will be our primary sponsor for coverage of WPX on Agwired. We are also pleased to have the support of Boehringer-Ingelheim for part of our coverage as well. We sincerely appreciate our sponsors and hope you do to, because without them we would not be able to bring you the sights and sounds of big agricultural events like this.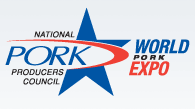 This year is the 21st annual World Pork Expo, which is the largest pork-industry trade show and exhibition in the world, drawing tens of thousands of pork producers, exhibitors and visitors from across the country and around the globe. New this year are the dates for the event, moving from a late-week event to mid-week event, as requested by many of the producers and exhibitors that attend the show each year.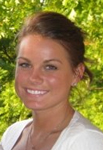 Also new this year at World Pork Expo will be our middle daughter, Carly, who will be attending with me as my assistant. She just graduated from the University of Missouri with a degree in general studies and as she spends the next year figuring out if she really wants to be a physical therapist, we will be introducing her to the exciting world of agricultural new media! Dad is going over the new programs he installed on her Mac and introducing her to the sweet new Canon Power Shot G10 we got for her to start as a semi-pro photographer. Carly is very artistically inclined and very people-oriented, so we hope this will be a great experience for her. Just look for this beautiful face at WPX and say hi!
AgWired coverage of World Pork Expo made possible by Novus International