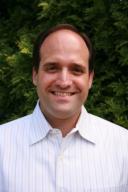 I've always loved the name, Burpee. It's just a cool name for any company. I've seen their seeds around for as long as I can remember.

W. Atlee Burpee & Co., the nation's largest and best-known purveyor of seeds, plants and home gardening supplies, announced today that Burpee's Chief Operating Officer, Chris Romas, has been promoted to the position of President.
George Ball, who has run Burpee since 1991, announced the promotion today in an employee-wide meeting, saying that much of the success Burpee has enjoyed in recent years can be attributed to Romas' "dynamic leadership." Ball calls Romas' leadership of the Retail Division team "outstanding," adding that he is confident Romas will serve as a capable leader, taking the company to new heights.
In his new position Romas will be responsible for all aspects of managing the Pennsylvania-based company and all managers will report to him.
Ball was clear in his announcement that he is not retiring, and that he will remain as Burpee's Chairman and Chief Executive Officer. In stepping back from day to day operations, Ball will focus on acquisitions, planning and new product development.