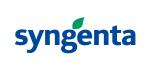 Syngenta expands into Israel as it acquires Zeraim Gedera, an Israeli seeds company. Syngenta believes Zeraim offers an ideal addition to its vegetable seeds business.
Syngenta announced that it has agreed to acquire Zeraim Gedera Ltd., a high quality Israeli vegetable seeds company focusing on high-value crops, including tomato, pepper and melon. Syngenta will buy all outstanding shares in the company from Markstone Capital Partners, an Israeli private equity group, for a consideration of $95 million, subject to closing adjustments. Sales in 2006 were $33 million.
Israel is well known for high-quality germplasm and seed technologies. Zeraim Gedera has outstanding breeding capabilities as well as longstanding relationships with Israeli research institutes and universities. This acquisition will reinforce the growth and quality of Syngenta's vegetable seeds business.
Mike Mack, Chief Operating Officer Syngenta Seeds said: "This acquisition further expands Syngenta's position in high-value growth segments. Zeraim Gedera's portfolio and its strong presence in Mediterranean markets ideally complement our vegetable seeds business."
Zeraim Gedera was originally founded in 1952. It focuses on six high-end vegetable products for growers and consumers: tomatoes, sweet peppers, watermelons, melons, squash and cucumbers. The business will continue to trade under the Zeraim brand.
Syngenta Vegetable Seeds breeds, produces and markets superior quality proprietary vegetable seeds. The business operates globally under regional brands including S&G(R), Rogers(R), Dulcinea(R) and Daehnfeldt(R). Its portfolio includes tomato, pepper, sweet corn, watermelon, melon, brassica, lettuce, cucumber, leek, beans and peas.