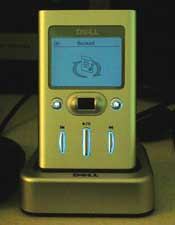 We talk about podcasting but do we listen to podcasts? Yes. I've been downloading them to a folder on my computer that syncs into my pda but not only does it not have much built-in memory but the controls aren't really made for someone working out or doing any kind of activity. So . . . I just got my newest gadget. A Dell DJ 30. I'm just a Dell dude and figure that if everything's Dell then I should have less problems.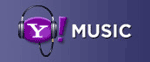 So now that I've got a sweet new portable digital audio player the only thing that's better than downloading a ZimmCast to it is MUSIC! I'm already a Yahoo Unlimited Subscriber and this little player already has hours worth of Allman Brothers, Marshall Tucker, Charlie Daniels and the list is growing.
So the question for us is, how many farmers are using these things? Do you think they'll subscribe to programming and take it along in the truck or combine? I can plug my player into my stereo, my computer's speakers, any headphones, my car stereo, and the list goes on and on.