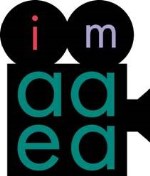 How much do you love being an AAEA member and want the organization to grow? Enough to win $100? Shout it from your iPhone, Go Pro, Skype screen or whatever video contraption you'd like. The new I M AAEA video testimonial contest will give you the opportunity to win cash prizes!
The video contest is open to all AAEA members, and will recognize creative videos that highlight why you like being an AAEA member, what value you believe the organization brings, etc.
Winners will receive $100 Visa gift cards. Videos will be showcased on the AAEA YouTube channel and used in promotions to prospective members.
Tell your I M AAEA story in a 30 – 60 second video. Videos will be judged on creativity, relevance and message (no need to provide a high-quality film). You only have 30 to 60 seconds – have fun with this contest!
To enter, email (or DropBox) your video file to AAEA associate director Kenna Rathai. In the email/message, include your name, company, email address and phone number. The deadline for entry is Monday, Dec. 9.