Updated with interview from NAFB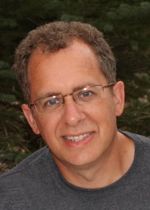 We got an update from the director of the Great American Wheat Harvest during NAFB Trade Talk.
Conrad Weaver tells us the documentary will become a reality March 2014. "We are premiering the film nationally on National Ag Day in Washington DC on March 25," he said. Conrad logged more than 70,000 air- and 30,000 driving-miles this year alone, capturing the harvest from Texas to North Dakota to the Northwest and across the U.S. border into Canada. Listen to Leah Guffey's interview with Conrad here: Interview with Conrad Weaver, Great American Wheat Harvest
In the spirit of Thanksgiving, the makers of the film wanted to let everyone know how grateful for all the help they have received in making this great American documentary.

On behalf of the Great American Wheat Harvest Documentary Film Team, "Thank You" for the hospitality you have welcomed us with as we've visited your city, state and made presentations throughout the Wheat Belt to share the vision for the film. What has resonated with all of us is the deep appreciation you have for your rich diverse cultural heritage and agricultural roots. We met so many, like you, who work hard every day, if not for anything else, just for the pure love and passion for what you do!
This Thanksgiving, when we sit down at our tables and enjoy the fellowship of family and friends, we will have a true appreciation for the amount of people, energy and work it takes to make "Our Daily Bread". We tip our hats and salute all who have had a part in putting food on our tables. Your hard work does not go unnoticed.