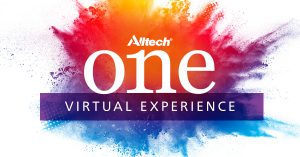 Dr. Frank Mitloehner has been on a mission to debunk myths about agriculture with clear communication and data, successfully illustrating the relationships among human activities, animal digestion, food production and atmospheric chemistry. The UC Davis Animal Science professor known as @GHGGuru on Twitter will be the final Alltech ONE Virtual Experience keynote presentation this week, offering his insights on what the global coronavirus lockdown response may reveal about the impact of agriculture.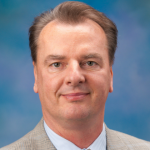 Dr. Mitloehner is a well known expert in agricultural air quality, livestock housing and husbandry and conducts research that is directly relevant to understanding and mitigating air emissions from livestock operations as well as the implications of these emissions for the health and safety of farm workers and neighboring communities.
His presentation on Clearing the Air: Debunking the Myths of Agriculture will go live Friday morning at 9:00 Eastern, and be available on-demand for ONE virtual attendees. Registration for the virtual experience is on-going with more content to be added over the next year.
In this interview, Mitloehner provides a preview of his remarks.
Alltech ONE Virtual interview with Dr. Frank Mitloehner, UC Davis (11:11)