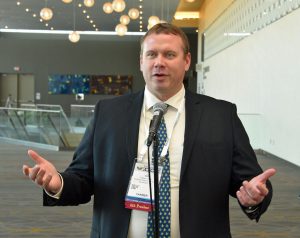 The American Soybean Association (ASA) is one of the groups who holds its annual meeting during the Commodity Classic each year. It's an opportunity to set goals and work through the resolution process for the year ahead, according to Minnesota farmer Bill Gordon, who currently serves as the organization's president. Gordon said the association's number one priority right now is trade.
"If you look at the first phase one with China, we have a long ways to go, but we've been advocating 'Trade, Not Aid' so we need to get that trade back on with China," said Gordon. "And then you look at USMCA. That was the core deal for all these trade deals, and you see remnants of that in USMCA right now. And now we're going to Europe, we're going to India, so we're looking forward to more trade deals, more free trade."
Gordon said farmers are working to tell the story of modern agriculture to help the consuming public better understand today's practices and gain trust in those who are growing their food.
American Soybean Association (ASA) – president Bill Gordon, chairman Davie Stephens, VP Kevin Scott
ASA press conference 25:57
Interview with ASA President Bill Gordon 4:28