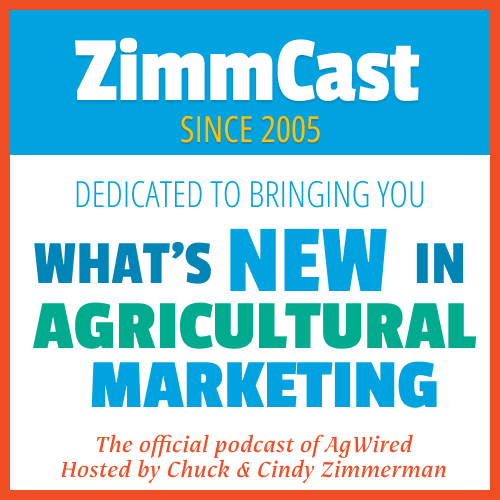 Hello and welcome to the ZimmCast. In this week's program you'll hear from the National Biodiesel Conference and some of the content we produced for the Biodiesel Conference Blog – our 15th year as the biodiesel bloggers!
Among those featured are National Biodiesel Board CEO Donnell Rehagen; NBB Chairman Chad Stone, REG; American Soybean Association CEO Ryan Findlay; Illinois soybean farmer Rob Shaffer; and Tom Slunecka, CEO of MN Soybean venture Plasma Blue.
Next week I am off to the Cattle Industry Convention and NCBA Trade Show where we are producing their virtual newsroom hosted on AgNewsWire for the third year. If you are interested in how a virtual newsroom might benefit your next event, tune in to an Agricultural Relations Council webinar on February 20th I'll be conducting on this subject.
Please contact me if you would like to learn more or receive a custom quote for how we can work with your company or organization to create meaningful content to amplify your communications & marketing efforts.
That's the ZimmCast for this week. I hope you've enjoyed it and thank you for listening.
Listen to the ZimmCast here: ZimmCast 635 - Biodiesel Blogging & Virtual Newsrooms
Subscribe to the ZimmCast in: