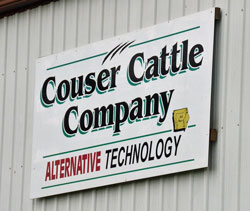 U.S. Secretary of Agriculture Sonny Perdue will travel to Nevada, Iowa tomorrow to tour Couser Cattle Company, give his first major farm policy speech, and host a farmer's town hall meeting.
Couser Cattle Co. is a diversified operation that annually feeds and finishes over 5,000 head of cattle and farms 5,000 acres, producing both corn seed and soybean seed. Bill Couser is a fifth generation farmer and livestock operator and one of the founders of Lincolnway Energy, a 50 million-per-year-gallon ethanol plant.
Iowa Farm Bureau President Craig Hill and other Iowa agriculture leaders will welcome "Secretary Sonny" on his first trip to Iowa as Agriculture Secretary and look forward to talking with him about how to make the farm economy and rural communities great again.