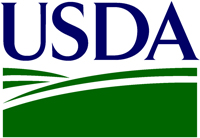 Agriculture Secretary Tom Vilsack will be traveling to Berlin and Paris next week.
April 4-5 he will be in Berlin, discussing rural economic development opportunities related to the Transatlantic Trade and Investment Partnership (TTIP) with German officials and farmers.  Christian Schmidt, the German Mister of Food and Agriculture, as well as other government officials will also meet about the benefits to each country's agriculture industry through stimulating rural economies, streamlining import procedures, providing more food choices for consumers, addressing climate change and increasing food security.
Following that he will co-chair the U.S. delegation to the Organization for Economic Cooperation and Development (OECD) Meeting of Agriculture Ministers in Paris on April 7-8.  The purpose of that meeting will explore how he and other agriculture ministers from OECD countries can work together to feed the world's growing population and simultaneously manage natural resources and handling climate change.